Sloppy White "Get Some"
CD Design
This was the third and final in my golden era Hip Hop mix CD series. So I decided to get extra clever with the execution. The mix was peppered with dialogue from 70s trucker films and "How to operate a CB" records. To coincide with those choices, I created an actual mini mudflap from black matte board and screen printed my design onto the board. The top had a reflective strip of tape acquired from a fabric store to mimic the metal on actual mudflaps. I also used real screws up there as well. The CD was attached to the back via a CD hub.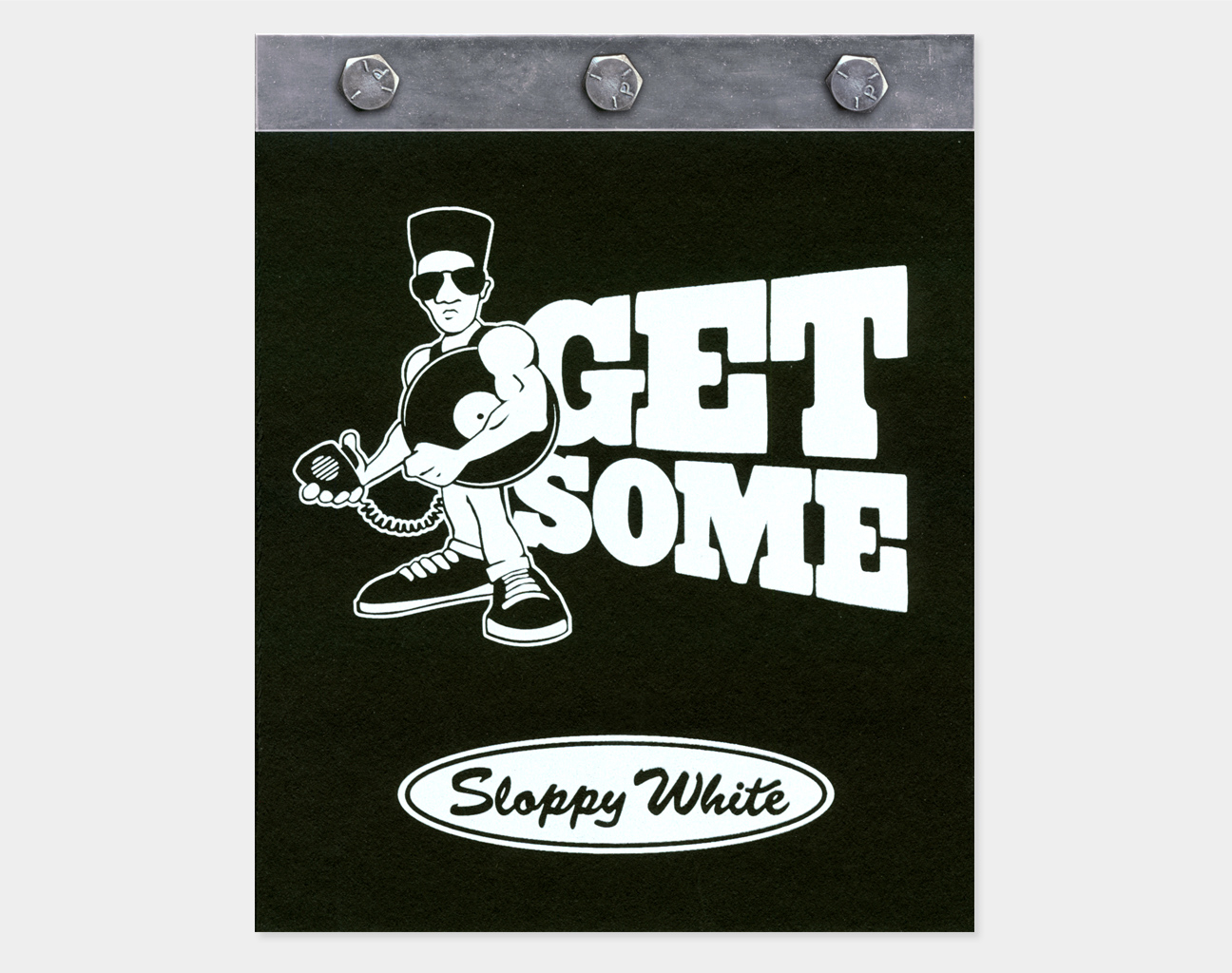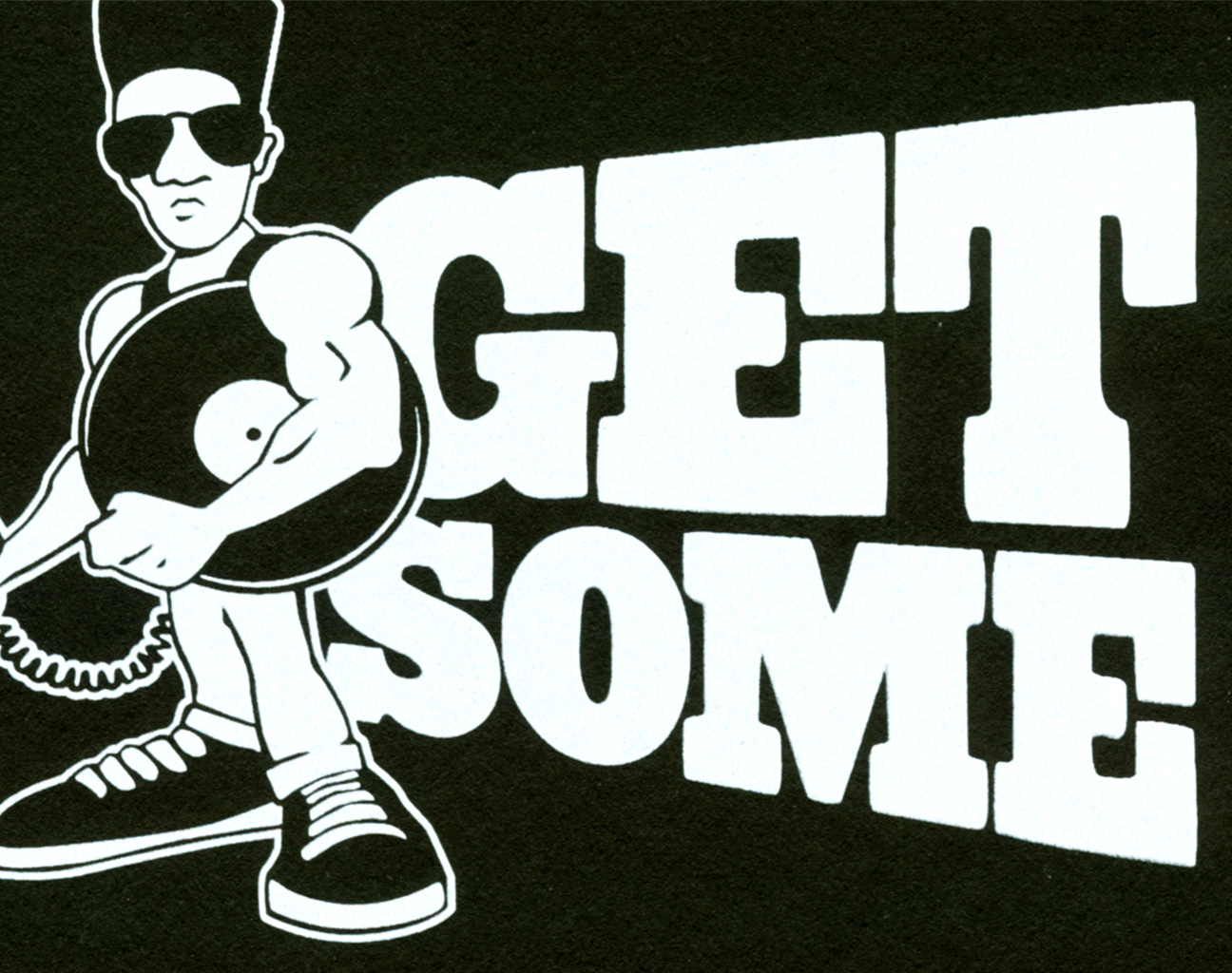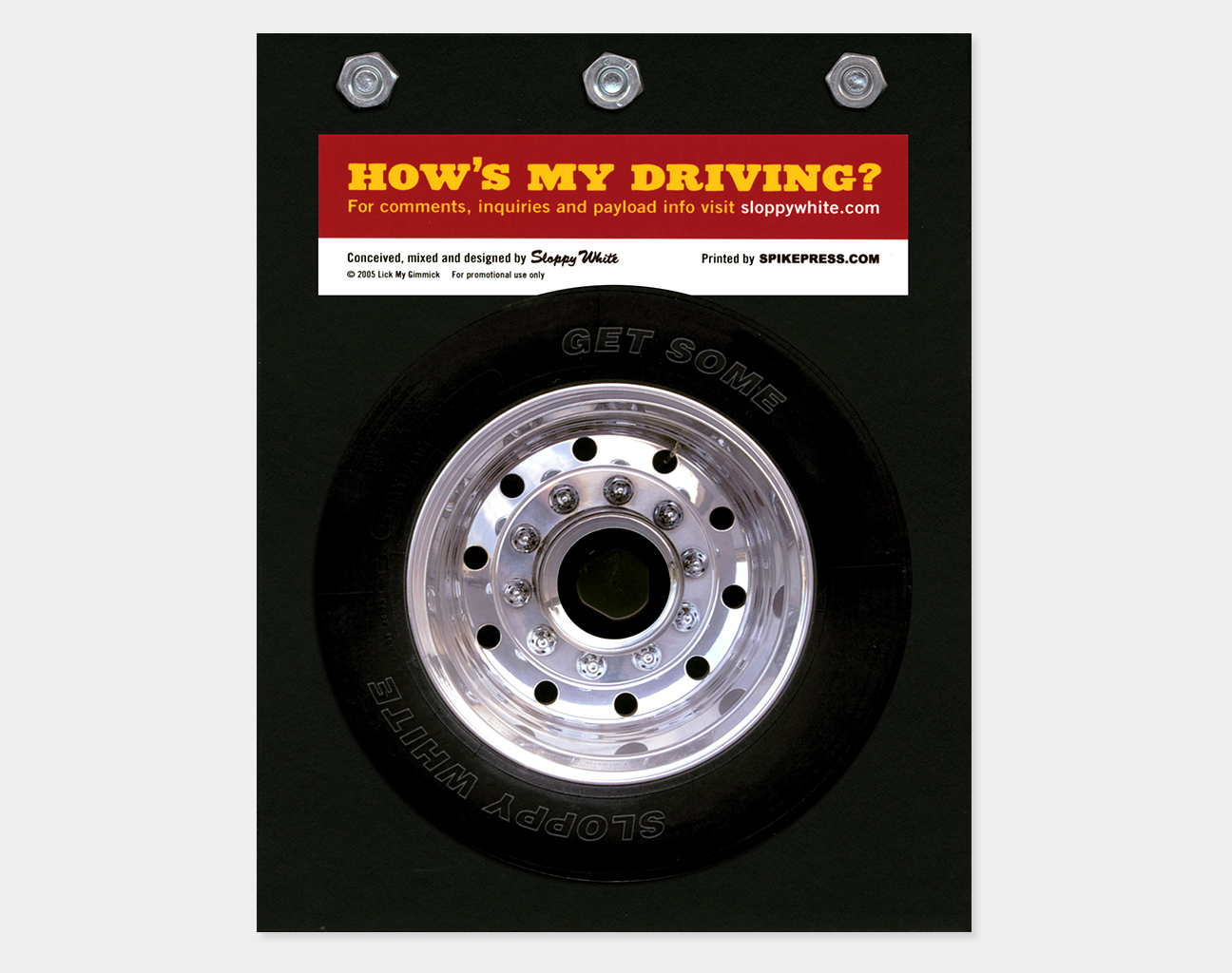 Testimonial
The king of the random/lost rap mixtape, gains another belt here… king of mixtape execution. For his third CD, he gives you straight-up, a mini truck mud flap CD holder (yes mudflap!). We're talking actual nuts and bolts, reflective strip, thick board that looks like rubber, and silk-screened trucker graphics. The CD is attached to the backside, and features artwork of a big rig chrome wheel. As for the music, you're asking the wrong guys. Only a minute handful of nerdus will be familiar with the tracklisting of obscure hip-hop; but for the mix construction, you know Sloppy comes extra-detailed with added dialogue.
– Turntable Lab