So You Do Comedy?
UBC - Digital print
Poster design for actor, comedian Chris Witaske (Netflix's "Love", "Ladybird"). He created a monthly live talk show at UCB LA where he interviewed heavy hitters in he comedy game. I came up with the "ham on a stool" visual concept.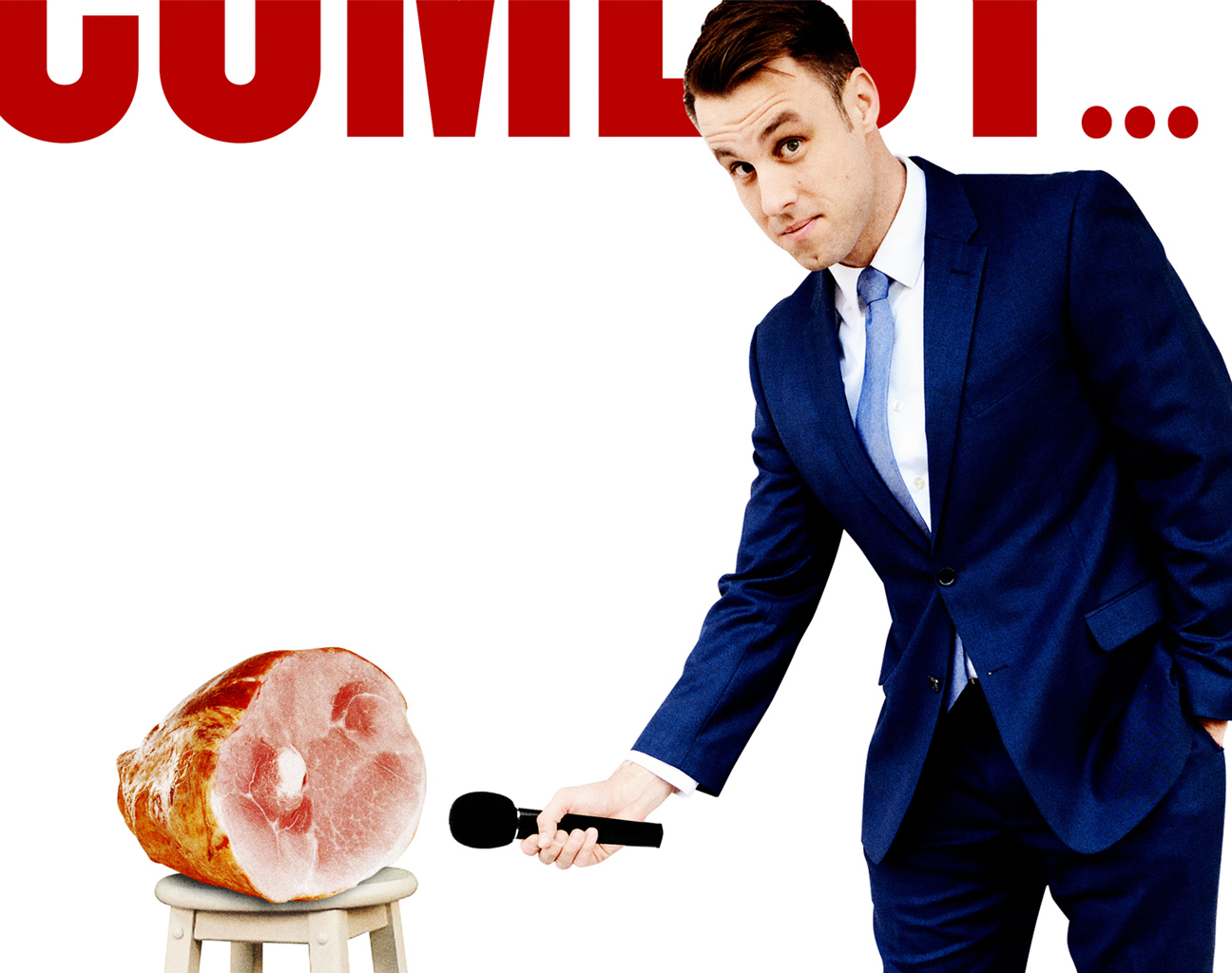 Hamming It Up
Chris interviewing Kevin Nealon on the right. Previous guests include David Koechner (below), Martin Mull, Fred Willard, Bob Odenkirk, et al. Guests like to sign the posters and comment on the ham stool.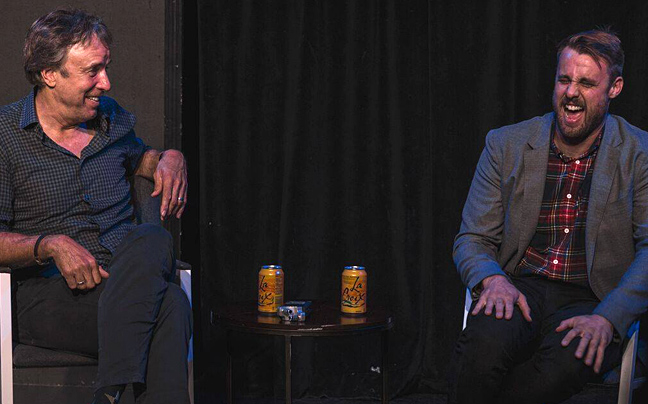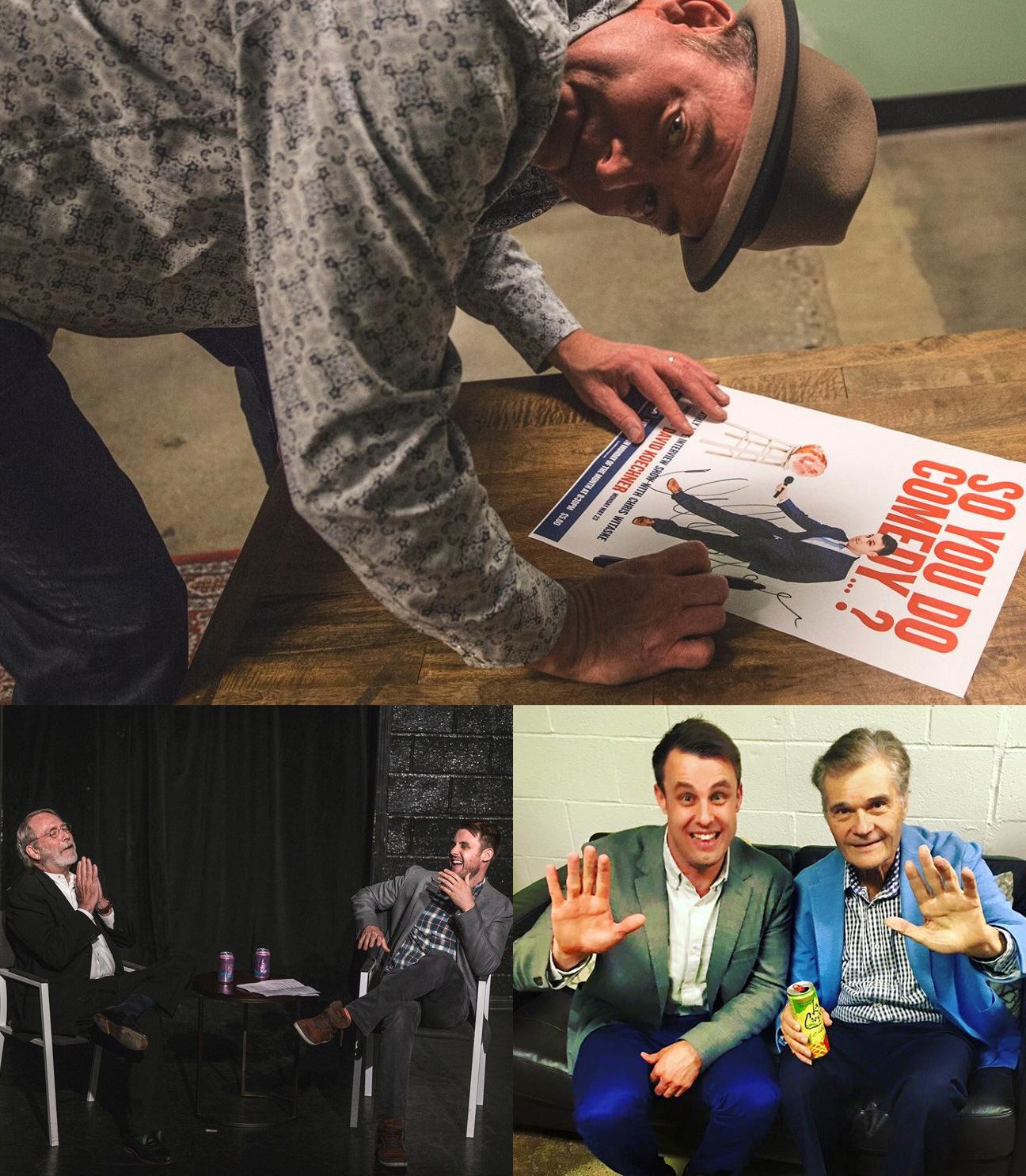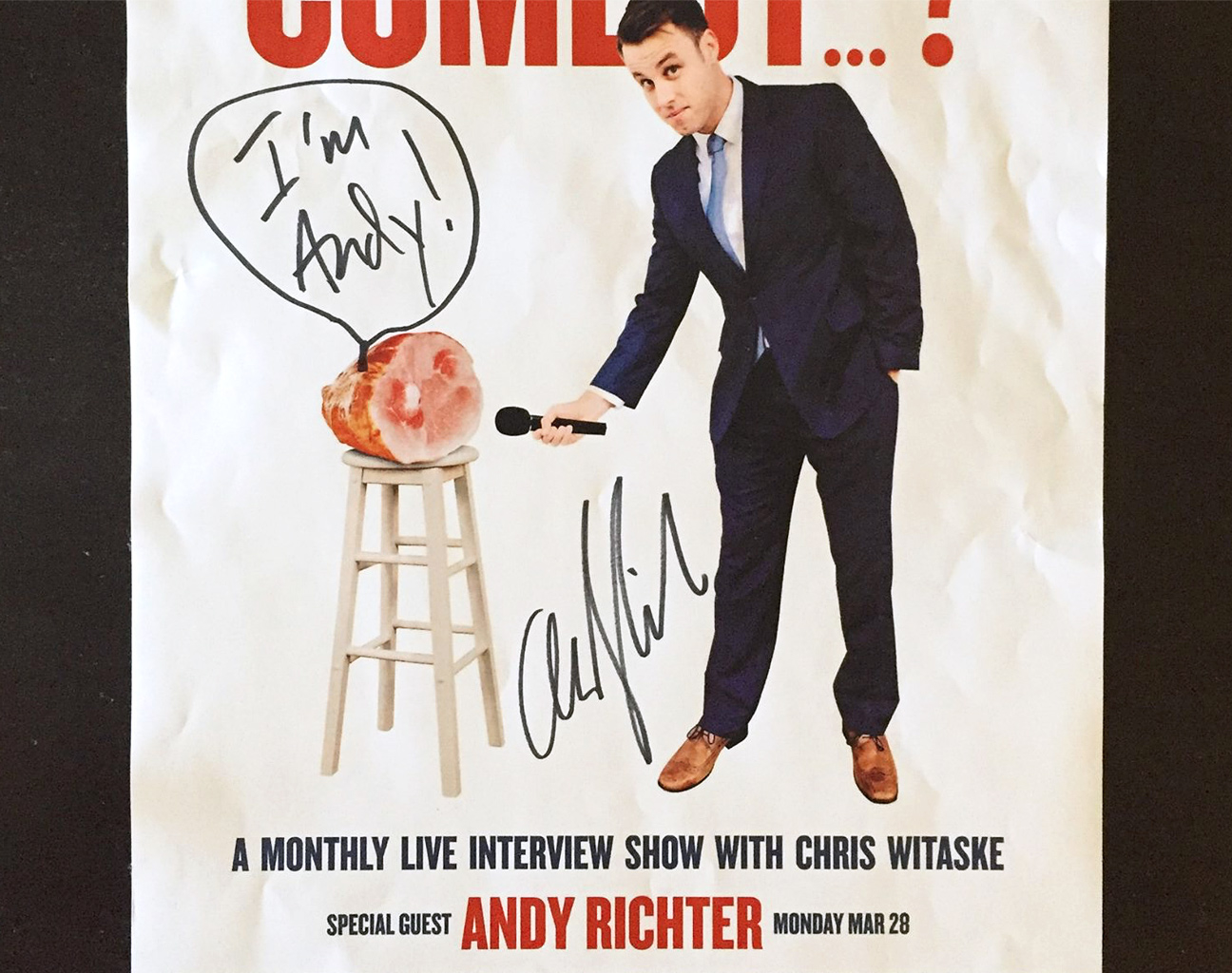 Testimonial
I asked Scott to design a poster for my monthly interview show in Los Angeles. Scott took my idea and ran with it and made a poster that was way, way better than I ever imagined.
– Chris Witaske